FOUR Sports Academy Students selected in 2021 AFL Draft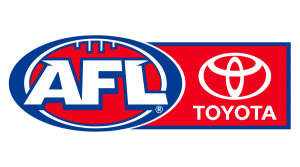 Congratulations to four of our past or current students who happily received news of their 2021 AFL draft success. 
Connor MacDonald (RSA 2015 – 2018 before accepting a scholarship to Haileybury for VCE) Pick 26 Hawthorn Football Club.
Tyler Sonsie (RSA 2015 – 2020 VCE graduate from RSC) Pick 28 Richmond Football Club.
Jake Soligo (RSA 2018 – 2020 VCE graduate from RSC) Pick 36 Adelaide Football Club.
Flynn Kroeger (RSA 2019 – 2021 VCE graduate from RSC) Pick 48 Geelong Football Club.
AFL Talent Ambassador, Kevin Sheehan has sent his congratulations through to the school in writing:
"A shout out to the achievements in the AFL Draft of the innovative Rowville Sports Academy in nurturing Draftees Jake Soligo, Connor MacDonald, Tyler Sonsie and diamond in the rough Flynn Kroeger with all getting their chance to live their dream as an AFL player. The polish given by the likes of Darren "Boris" Bewick and Mark Fisher on refining the fundamentals of the game in their critical golden years helped enormously in having all four boys achieve their goal."
Our College Principal Julie Kennedy said
"On behalf of everyone at RSC, we are very proud of each of these boys and their success in this year's AFL draft. This is also a standout achievement for our school, our coaches, our teachers and our community. A parent of one of the draftees called and summed it up nicely, 'RSC's plan was to create good people as well as good athletes, with thanks to coaches Mark and Darren. Congrats!' This helps to see how significant we are as educators who help to find students' strength. Well done boys, good luck with your sporting careers."
READ NEWS ARTICLES
CONNOR MACDONALD PICK #26 
Connor joined Rowville Sports Academy in 2015 arriving from Strathaird Primary School and as a player for Narre Warren Lions U12s. He was already a superior athlete and held running, jumping and throwing records at the Cranbourne Little Athletics Centre. Connor made an impression in RSA from the outset and joined the elite pathway when selected in 2015 for the Victorian 12 & Under state team. By the time Connor completed Year 10 in RSA he was ensconced in the Dandenong Stingrays pathway. He accepted an offer to complete Year 11 – 12 on a scholarship at Haileybury College, where his attitude and endeavour and the leadership and skill development he acquired at Rowville were enough to make him the Haileybury College 1st XVIII captain in 2020, in only his second year at the school.
Draft watchers at central.rookieme.com described Connor in the lead up to the draft as "an accumulating inside ball winner . . able to catch the eye with his stoppage work and athleticism as well as his defensive pressure." All the best for a long and distinguished career Connor. RSA is very proud of you.
JAKE SOLIGO PICK #36 
Jake followed his older brother Nathan to RSA in 2018 crossing from Mazenod College in year 10. He had just entered the Eastern Ranges U16 Patton squad and made his debut for the Ranges as a 16 year old coached by RSA Director of Coaching Darren Bewick. Jake played alongside Tyler Sonsie in the Victorian Metro U16 side performing at a very high level, in that carnival. Darren and Mark Fisher, the RSA coaches noted that at every level Jake has played he has lifted to the level required and they see this as a competitive advantage that Jake has as he steps up to the highest level, the AFL. Jake is the kind of young man every family would be proud of. He is coachable, works really hard to get better every day and the way he approaches his sport and his life shows great character. His football career will be recognised for his high skill level and his very clean ball handling. Adelaide have indicated that they have chosen someone who they know will fit their group perfectly. RSA will be with you every step of the way and wish you well for a great career, Jake.
TYLER SONSIE PICK #28 
Tyler lived locally and joined the RSA AFL program in 2015, having attended Karoo PS. At the time he played for the Scoresby Juniors. Darren and Fish the RSA coaches were soon noticing that Tyler was becoming one of the more skilled players to come through our AFL program. It was not long before the coaches roles at Eastern Ranges saw Tyler land in the elite pathway with the U16s. Tyler was chosen to represent Victoria in the U16 carnival in 2019, which with the onset of COVID was the last opportunity for him to test himself against the best of his age in the country. Tyler's talent shone through and he was awarded the MVP for Victoria at the carnival. He also played as a double bottom aged player late in the season and into the finals of the NAB League in 2019 with Eastern Ranges. Tyler was described in the central.rookieme.com preview of the 2021 draft as "arguably the most dual-sided player in the draft . . . combined with his agility and composure, he often creates more options for himself when he can fake to either side . . . he is going to be a special player." Those at RSA are confident that Tyler will prove to be a steal at Pick 28 for the Tigers. We are very proud of you, Tyler.
FLYNN KROEGER PICK #48
At Rowville Secondary College we are very excited that Flynn, who joined the school in 2019 transferring from Mt Lilydale College, has been selected by Geelong after showing great resilience in overcoming injury setbacks. Flynn broke into the elite pathway in a serious way when he was selected by his then Eastern Ranges coach and still Football Director at Rowville, Darren Bewick, to make his debut as a double bottom age player. Every time Flynn was able to get on the park he showed talent but injury cruelled his opportunities for state selection and this kept him a little off of the radar. However, Flynn's resilience during tough times, accompanied by personal qualities of maturity and work ethic together with a high level skill set, saw a number of clubs coming hard in the weeks just prior to the draft. Flynn's grateful, mother Trish wrote very positively on a number of matters but in particular pointed out "that the RSA coaches knowledge of the AFL talent pathway was a huge help in preparing Flynn". All the best to the new Cats #25. We will watch proudly over hopefully a long and rewarding career.