International Student Program
Welcoming international students to study
ABOUT OUR PROGRAM
Rowville Secondary College first accepted international students in 2004. We aim through a medium sized program to provide a high quality educational experience, where students' goals and aspirations are met, along with ongoing welfare support. We welcome and encourage students to our college from a variety of countries. Students are encouraged to become confident while acquiring knowledge and skills that are valued internationally, enabling them to undertake tertiary study or other pathways in Australia or overseas.
At the same time we aim to increase the international perspective of local students, increasing their awareness and sensitivity to the value of cultures other than their own. Students have enrolled in the program from a variety of countries including China, Japan, Vietnam, Poland, Germany, South Korea, Cambodia, Taiwan, Mexico, France, Thailand, India and South Africa in years 7 to 12.
International students are encouraged to fully participate in college life and utilise the resources available. At the same time they are provided with a personalised approach involving additional classroom support, high quality home stay and regular contact with parents and welfare providers in a caring and supportive environment.
Watch our Video and see yourself with a quality education at Rowville Secondary College in Melbourne, Victoria Australia.
At Rowville Secondary College, we are unique
We offer four unique programs – General Excellence, Maths & Science Academy, Institute of the Arts or Sports Academy. These programs immerse students in curriculum tailored specifically to their strengths, talents, and passions. You will find one of program suits your learning and future uni and career need;
We focus on the whole child, assisting them to build social and emotional well-being to become more confident learners who can meet the challenges of their future. That is why we have four different learning programs that focus on each child's strengths.
We offer a vertical House System and Learning Mentor Groups where our students build strong connections, pride and friendships with their teachers and peers. Learning Mentor Group provides a place to celebrate student successes and nurtures opportunities for leadership.
Our campuses have state of the art college facilities including a Swimming Pool, Sports Precinct, Café, Senior Study Centre, Year 7 Centre, Library and Performing Arts Centre.
We have numerous opportunities for our students to participate in including our Instrumental Music Program, annual College Production, variety of school camps, incursions and excursions, interschool sports and KIOSC – a high tech learning centre we partner with situated at Swinburne University.
SCHOOL PROSPECTUS
In the following documents, you will find out a full overview of our school including why international students choose Rowville Secondary College, our four strengths based educational programs, the extracurricular activities we offer and testimonials from past students in English, Chinese and Japanese languages.
COLLEGE FACILITIES
Rowville Secondary College has outstanding modern learning facilities catering for all learning areas with IT access throughout the school. In addition to two libraries, well equipped science laboratories, technology and art rooms, unique features include a 500 seat theatre, dance studios, senior study centre, indoor swimming pool, soccer pitch and a sports stadium with multiple courts, gymnasium and café. 
HOW TO ENROL
Enrolments of more than three months are made through the International Education Division of the Department of Education and Training (DET). Application details and forms are available at study.vic.gov.au and applications can also be made online.
Temporary (up to three month) applications are made through the Department of Education and Training. Dependent applications are made in the same way. Application forms and details are also available at study.vic.gov.au.
CONTACT US
International Student Coordinator:
Hongxia Wei: phone +613 9755 4646 or email.
Rowville Secondary College is accredited under the Department of Education and Training's CRICOS registration (CRICOS #00861K). For further information refer to study.vic.gov.au.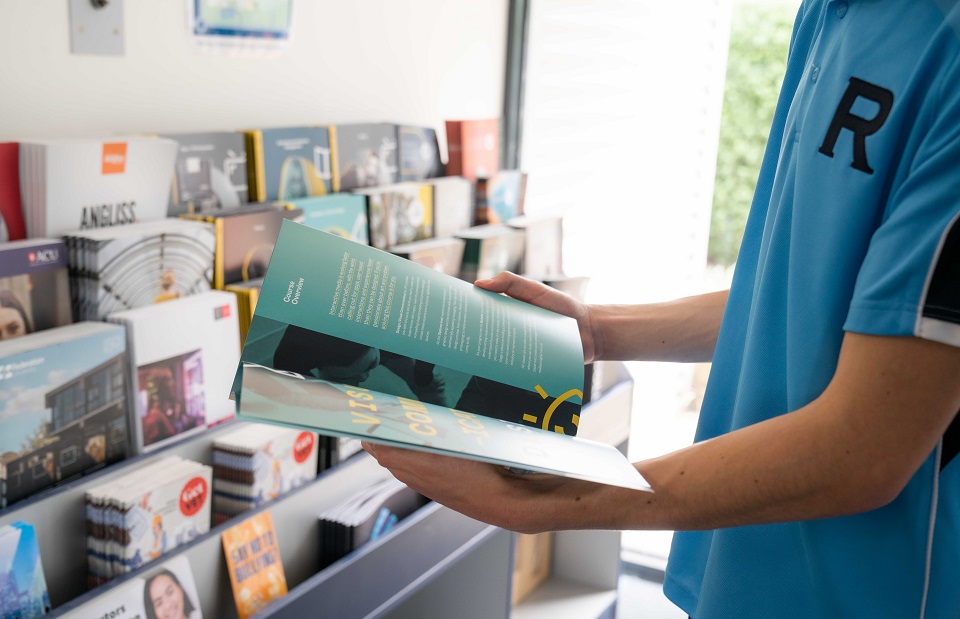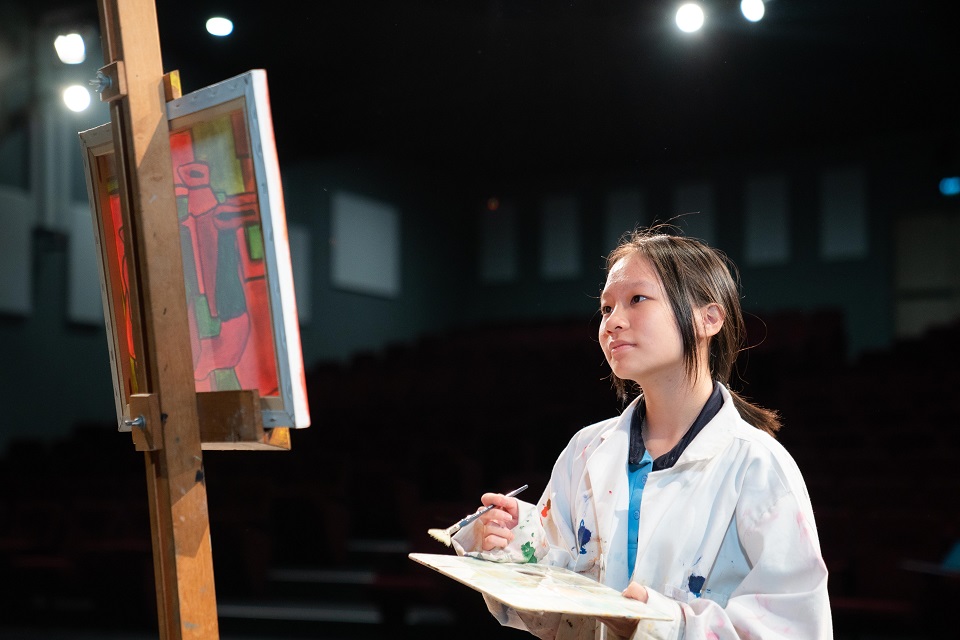 Key Support Features of our Program
Orientation program to the school, homestay and community.
Ongoing English as an Additional Language (EAL) support.
Strong international student support network: International Student Coordinator, Learning Mentor, Student Service staff, House Leader and Assistant Principal who oversees International Study Program.
Progress is monitored four times a year and reports sent to parents.
High quality, selective homestay arrangements to provide a safe and secure environment.
Ongoing educational, course selection and welfare support.
Student Career Path
Shuxiao Li (studied at Rowville SC from July 2016 to 2018) from China : RMIT.
Triston Pon (studied at Rowville SC from 2018 to 2019) from South Africa: RMIT.
Nicharee Srichan (studied at Rowville SC from 2019 to 2020) from Thailand: Monash University.
Wenchi Zhao (studied at Rowville SC from 2017 to 2020) from China: Sydney University.
Mey Siv: (studied at Rowville SC from 2018 to 2021) from Cambodia: Monash University.
ROWVILLE & KNOX COMMUNITY
Rowville is part of the Knox City Council. Information about the Rowville community can be found here. A guide to Knox including Festivals, Arts, Media, Health Services, Sport, Leisure, Religious groups and Youth Services is available at knox.vic.gov.au.
Victoria
The website studymelbourne.vic.gov.au has a wide variety of information of about our city and living here.
TESTIMONIALS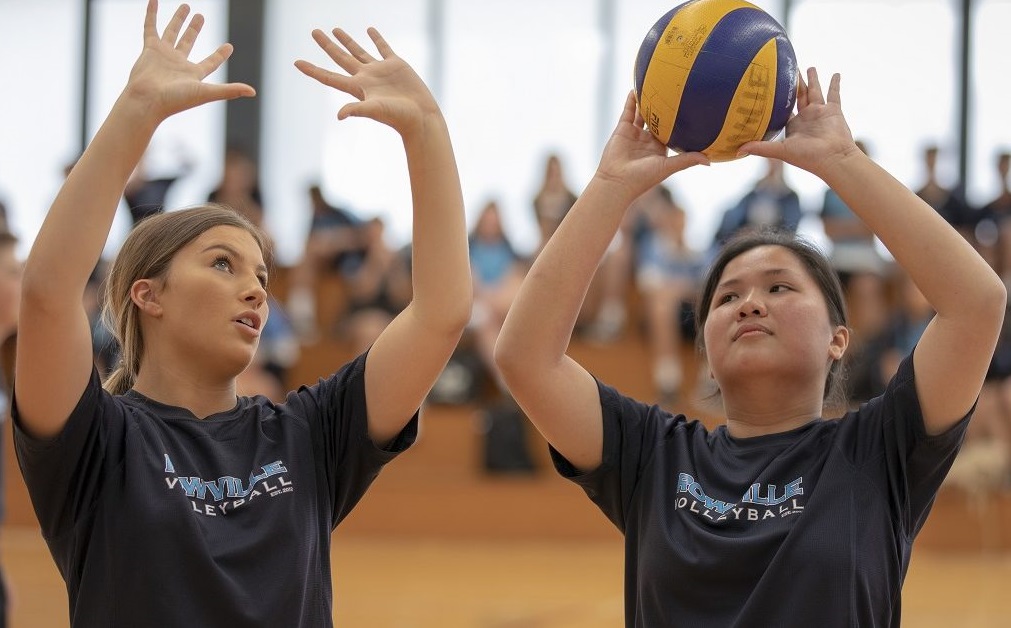 The goals of our sister school program are:
To strengthen relationships, understanding and appreciation between people in Australia and the people of Japan
To deepen the understanding of and respect for each others cultures
To develop opportunities for students and teachers to develop skills which enhance Australia-Japan relationships
To support the teaching of English in Japan
To develop ties of friendship through regular communication
To develop global perspectives and citizenship
To develop curriculum links and collaborative learning projects
Sister school Activities
The exchange of information about curriculum, school policy and school events
The exchange of teaching resources, course materials and teaching strategies
The exchange of student work, letters, photos, student newspapers, email, etc to promote mutual understanding.
Distance learning via information and communication technology.
Study tour programs between the countries, if and when possible
Teacher exchange programs