Student Wellbeing
CONFIDENT, HAPPY and ready for SUCCESS
THE WELLBEING TEAM AT ROWVILLE SECONDARY COLLEGE SEEK TO SUPPORT OUR STUDENTS THROUGH PROFESSIONAL, COMPASSIONATE AND SENSITIVE PRACTICES.
We promote mental, social, physical and emotional wellbeing for young people in order to enhance learning and life course outcomes.
SERVICES AVAILABLE THROUGH OUR WELLBEING TEAM
Triage and individual counselling.
Small group workshops, including: Drumbeat sessions, transition programs and LGBTQI+ support groups.
Promotion of school community mental health.
Collaboration with school-wide wellbeing based programming.
Involvement in SSG's (Student Support Groups) as required to assist with student learning, behavioural, social or emotional concerns.
Referral to external support services.
Hands on Learning Program, referral only.
Educational Assessment conversations and referrals
Support for students in need (books, uniform etc).
wellbeing tEAM
The Wellbeing Team are made up of a strong and multidisciplinary team:
Joanne Johnson: East Campus Wellbeing Coordinator
Andy Phillips: West Campus Wellbeing Coordinator
Miriam Bevis: East Campus Mental Health Practitioner
Jacinta Hudson: West Campus Mental Health Practitioner
Stephanie Sear: School Nurse
Volunteers, Mentors and Placement Students
Phone

 

9755 4555

or

Email us
For more information on the Mental Health Practitioners Initiative see the Department website.
THE WELLBEING TEAM ARE AVAILABLE TO TALK, LISTEN AND SUPPORT. WE WORK WITHIN A WHOLE SCHOOL FRAMEWORK TO MEET THE WELLBEING NEEDS OF OUR COLLEGE COMMUNITY.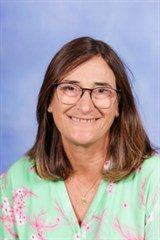 Jo Johnson
Wellbeing Coordinator
Eastern Campus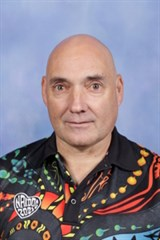 Andy Phillips
Wellbeing Coordinator
Western Campus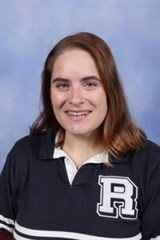 Stephanie Sear
School Nurse
Dual Campus
Support from wellbeing can be accessed via:
Staff-referrals (eg. house leaders and learning mentors)
Self-referrals via email or in-person
Parent request via phone or email.
The wellbeing Team will respect student confidentiality. However, there are times when ensuring student safety and/or wellbeing requires us to speak with a carer/guardian and/or other professionals. Wherever possible, this is done with the student's knowledge.
Any queries about Student Wellbeing can be directed to our Wellbeing Coordinators:
Joanne Johnson: Eastern Campus 9755 4616
Andrew Phillips: Western Campus 9755 4533.
Knox Youth Services: 9298 8469
Kids Helpline: 1800 55 1800
Parentline: 13 22 89
Lifeline 13 11 14
Parentzone (Anglicare): 1300 984 011