SCHOLARSHIPS
For new and current students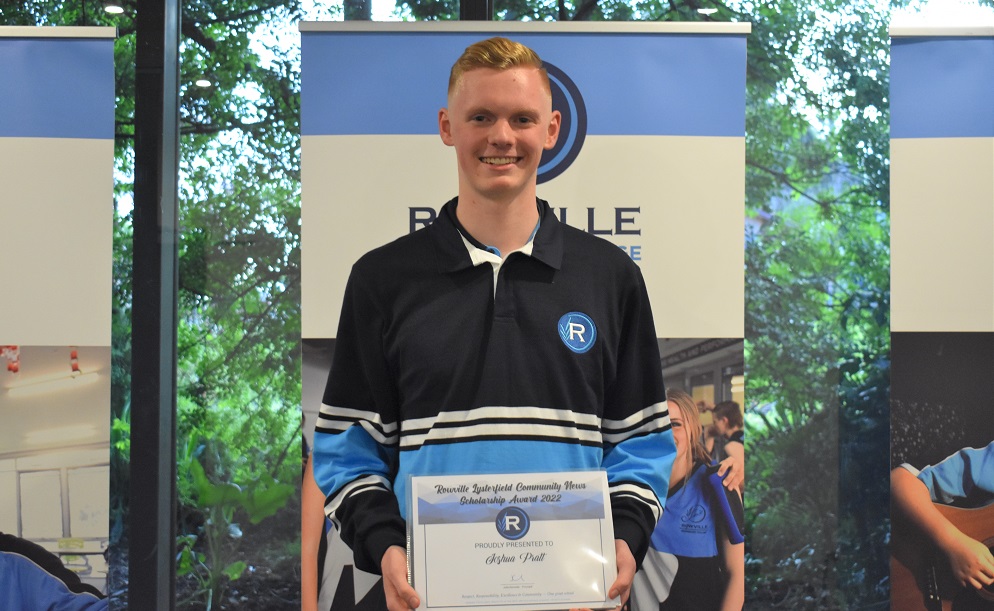 Rowville Lysterfield Community News Scholarship
Commencing in 2012, the Rowville Lysterfield Community News offers five scholarships to Year 10 students embarking upon their VCE journey.
One scholarship is offered to a Year 10 students from each of our programs including Sports Academy, Institute of the Arts, Maths and Science Academy and General Excellence. The $500 scholarship is used for payment towards school fees and expenses.
Senior School Scholarship
Senior School Scholarships acknowledge the exemplary contributions of the top performing students within the Year 10 cohort across our four programs. Scholarships contribute to the students schooling fees for Year 11 and 12.
At Rowville Secondary College a number of special awards are presented to high achieving students at the annual presentation night. These include the ADF Long Tan Leadership and Teamwork Award, ADF Future Innovators, Fankhauser Integrity Award, Aston Shield, Lions Club Award, Rotary Club Award, David Rowlands Music Award, Tyler Feistl Award, Bendigo Bank Award, Swimland Sports Star Award, Rowville Endeavour Award, Peace and Loyatly – Harold Boddy Scholarship, Kwong Lee Dow Young Scholar and Monash Scholars.
Awards are also presented at each level for Academic Excellence, Academic Achievement and College Participation.