Our Uniform
A comfortable Sport Style Uniform 
uniform requirements 
Rowville Secondary College has recently transitioned to a sport style uniform. The school uniform is a one-style uniform for the whole school, unifying all students and programs. It is a COMPULSORY UNIFORM and no other items can be worn.
OnTrack Sportswear is our uniform supplier.  
Address: 22 Kingsley Cl, Rowville VIC 3178.
Phone: 9765 5823 (phone monitored during shop hours only).
ONTRACK SPORTSWEAR OPENING HOURS
Monday              1.30pm – 5.30pm
Tuesday              8.00am  -1.00pm
Thursday            1.30pm – 5.30pm
*In addition, RSA students also require a specific sports uniform for their sport.
2024 NEW STUDENT UNIFORM FITTINGS
Bookings will open for new student uniform fittings in November. It is complusory for all Sports Academy students to book a uniform fitting.
New uniform MUST be worn by all students who started school (from 2022) at Rowville Secondary College. Current students can choose to either:
Wear the new uniform
Wear the old uniform
Wear some items of the new uniform combined with some items of the old uniform.
In 2025, all students will be required to be in the new school uniform.
STUDENTS ARE EXPECTED TO BE 'SUNSMART' WHEN WORKING OR PLAYING OUTDOORS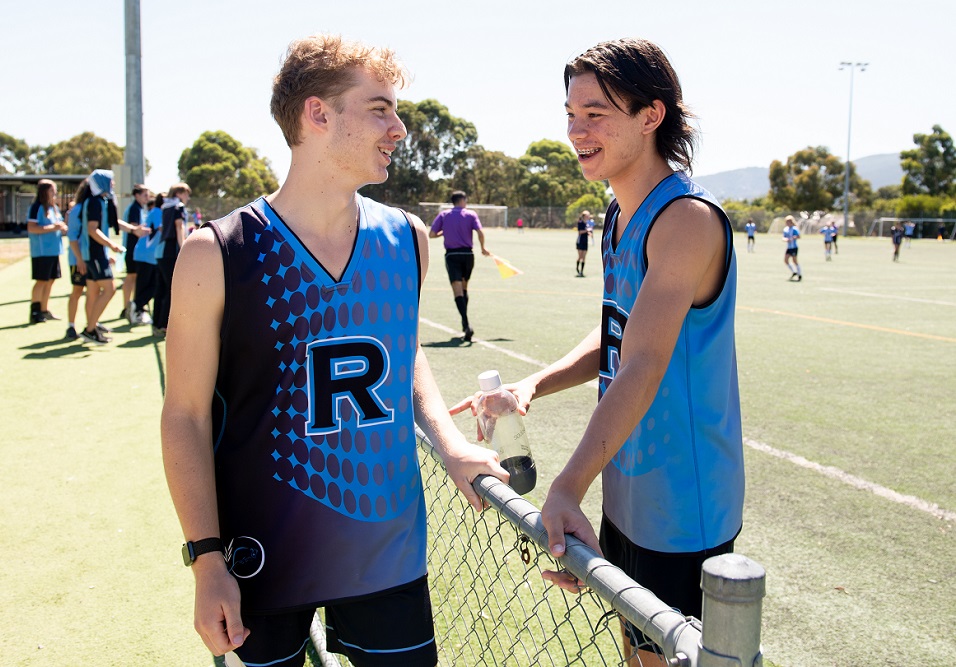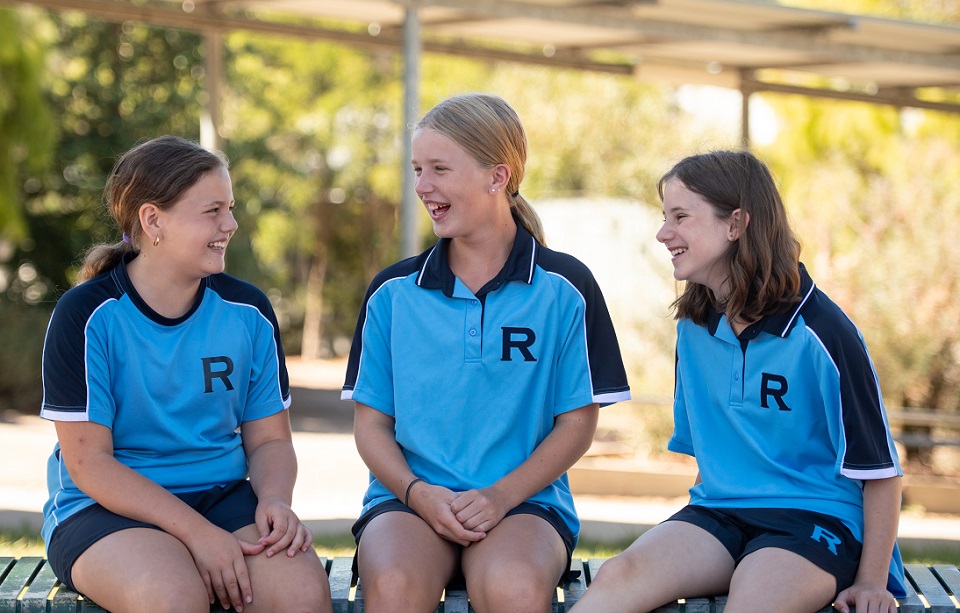 FREQUENTLY ASKED QUESTIONS
1. WHAT DOES THE NEW UNIFORM MEAN FOR RSA STUDENTS?
The phase-in for the new uniform is exactly the same for RSA students as the students in other programs (please see above). However, ALL current individual sports training and competition uniforms will remain the same.
**Please note that sports uniforms that require numbers will be assigned their number, you do not have to provide this.
2. I HAVE A YEAR 7 STUDENT BEGINNING NEXT YEAR. THEY ALREADY HAVE AN OLDER SIBLING AT THE SCHOOL. CAN MY YEAR 7 USE THE YEAR 9 STUDENTS' OLD UNIFORM?
No. The older style uniform is being phased out.  As such all year 7 students must wear the new uniform.
3. ARE ALL GARMENTS IN THE CLASSROOM UNIFORM SECTION COMPULSORY?
No. We recommend that you buy what your student will wear, keeping in mind comfort requirements for changing seasons.
4. DOES THE SCHOOL HAVE A SCHOOL SHOE THAT STUDENTS MUST WEAR?
The range does not include a specific shoe. However, for OHS reasons, students will be required to wear a lace-up or Velcro, sturdy and supportive shoe that has no heel or an insignificant heel and totally encloses the foot. Boots and slip-ons are not permitted. A well-fitted runner is recommended. Rowville Secondary College has a partnership with PEAK shoes. They will be offering shoes at a significantly discounted price for our community. Families can choose whether to purchase PEAK shoes or any other suitable shoe of their choice. VISIT PEAK WEBSITE