College Production
Opportunities for All
Our Program
Our annual College production is one the most highlighted events on our College calendar.
Every year we stage a full-scale musical, in which students from all programs, campuses and year levels can participate. Each year we cast between 80-100 students in the production and they work to develop the high quality performance that is staged in August annually. Drawing audiences of close to 2000, we pride ourselves that our production program is one of the best within the College.
Not only are the students the performers in the show but there are many opportunities to play in the band/orchestra, stage manage and work backstage, head up the lighting and sound operations, assist in set construction and painting, costuming, make-up, props and much, much more!
The College production is a fantastic opportunity to strengthen our relationships with the community. Many families, staff members and community members assist with all aspects of the production. Not only does the College production enable us to bring the community together, it also successfully showcases and promotes the talent and professionalism of our students.
The College production also complements our school's curriculum as it allows the students to heighten their confidence, teamwork and communication skills, which are all essential qualities that students needed for success within school and beyond.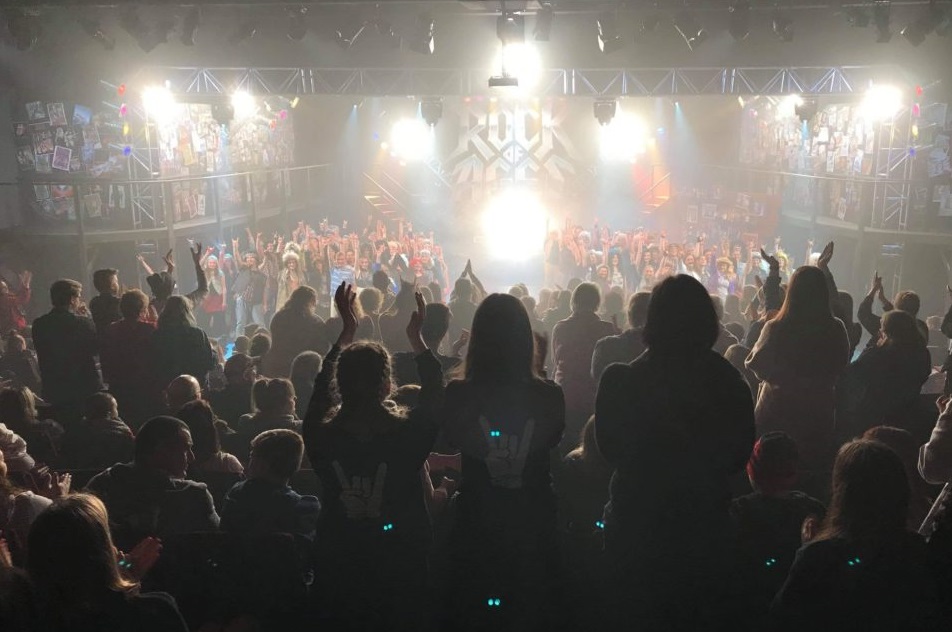 Costume, Set & Prop Hire
Rowville Secondary College has a costume, set and prop hire department. Over the last 10+ years we have been steadily increasing our resources for staging a school production and now we would like to assist those in the wider community with staging their own school performances.
We have set up our hire department as a way of networking with other schools who stage productions/performances and also to help fund our own school productions.
Our production department at Rowville Secondary College is a self-funded department, like most schools. We understand the monetary demands of staging a school production whilst ensuring a performance of the highest calibre. As such, our prices for hiring are low with room for negotiation to ensure that parties are satisfied with the intention of growing both the hirer's and hirees' production department.
Prices start as low as $7 per costume and can be hired for 1-4 weeks, longer than 4 weeks hire can be arranged in the hope of alleviating the stress of bump out and to accommodate longer performance seasons. We also have a collection of set and prop pieces available for hire.
Come and have a look at what we have and see if we can assist you.