COLLEGE DUX – SHIYAO HAN
Congratulations to our 2022 School DUX Shiyao Han who received an ATAR of 98.55!  Shiyao is a Maths and Science Academy student on our Western Campus. On behalf of everyone at RSC we want to congratulate you on your outstanding achievement as our School Dux! Here is our interview with Han.
Read 2023 High Achievers DUX Speech 
1. How are you feeling about your ATAR result?
I think that my study scores for English language and Physics are a bit too low and wish that I had devoted more efforts into those subjects. However, I have scored a very high ATAR and I am very happy with it.
2. What are your future goals?
My goal is to study at Monash University, and hopefully in the near future realise my dream of becoming a Science Researcher or an Engineer.
3. Is there anyone you'd like to thank at RSC?
I'd like to thank Ms Motoki. Because there's only three people doing specialist this year, it was too small to have a class, so we had to do specialist online. Since we didn't have a subject teacher to manage us, this role was taken by Ms Motoki. She had to notify us about SACs, arranging the dates of ours SACs and supervising our SACs, which is mostly shooing off kids who wander into the VCE centre during classes. She made sure that we had the Knox revision material just like the students from other subjects and took care of us so we can focus on studying.
I'd also like to thank Dr. Keast, who also helped us with specialist. He devoted every Friday lunch time to answer any of our questions related to specialist and gave us tips on how to succeed in this subject.
Finally, I'd like to thank Mr. Blackhall. Mr. Blackhall has taught me the entirety of VCE physics and has been my Learning Mentor ever since Year 9. He is a great physics teacher who explains concepts precisely and concisely. He also has my favourite quote from a teacher, which is 'just believe me'. As my Learning Mentor, he shared with me his own experience as a student and gave me advises on how to succeed in VCE.
4. What is the best thing about going to school at RSC?
I was in this school ever since Year 7 and in my experience the staff here has always been very friendly and supportive, which made me feel very comfortable and I will be forever grateful for it.
Here's what our Teachers are saying:
"Han! Such a hard worker. I'm thrilled to hear of your amazing result. Congratulations." – Ms. Pybus.
"Superstar!!!! Reward for hard work." – Mr. Gilbert.
"Wonderful, congratulations." – Ms. Payne.
"Awesome! Congratulations." – Ms. Punnoos.
"Great effort. It takes lots of hard work and dedication to get this result." – Mr. McGeehan.
"Well Done." Mr. Krugar.
"You are amazing, Han! Congratulations!" – Ms. Visser.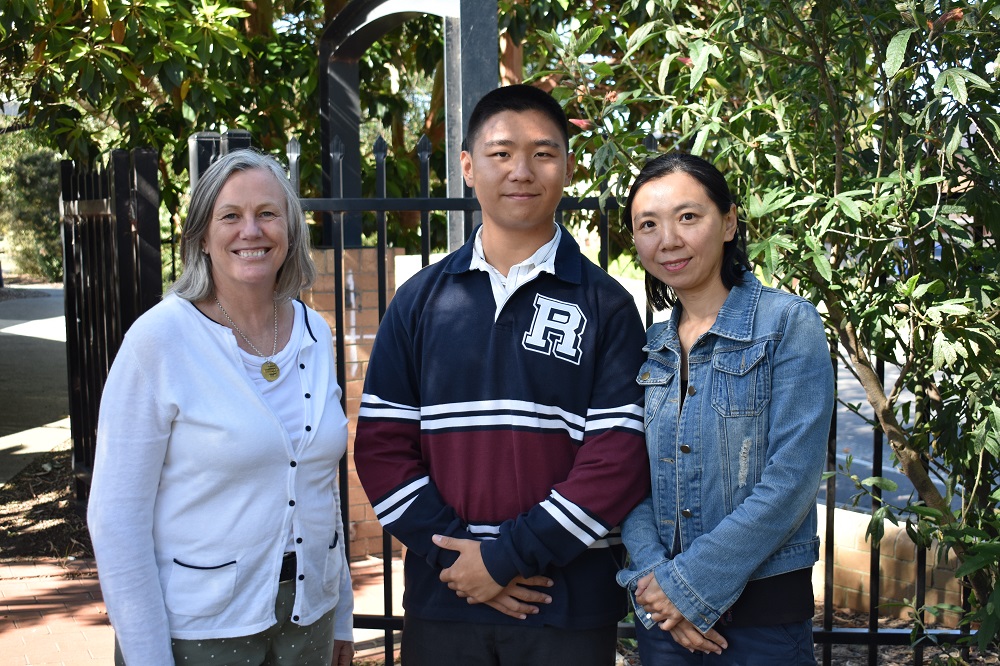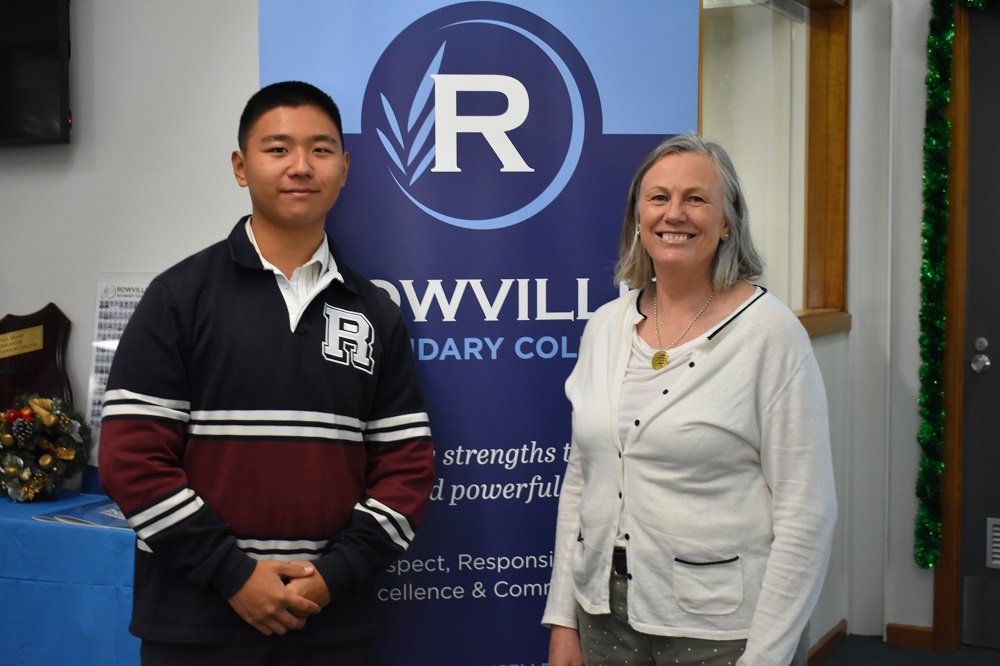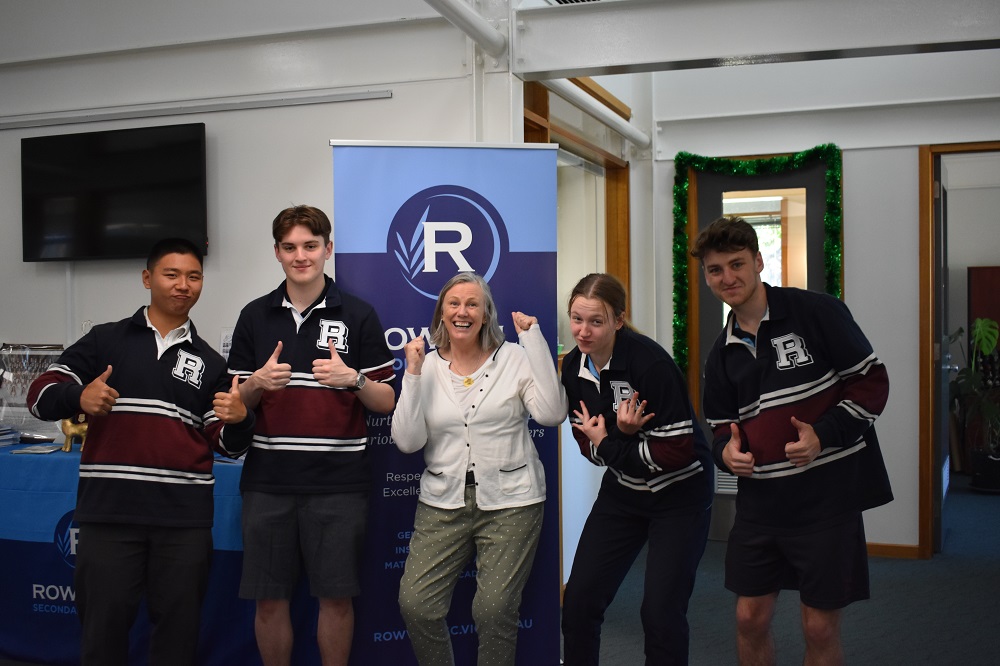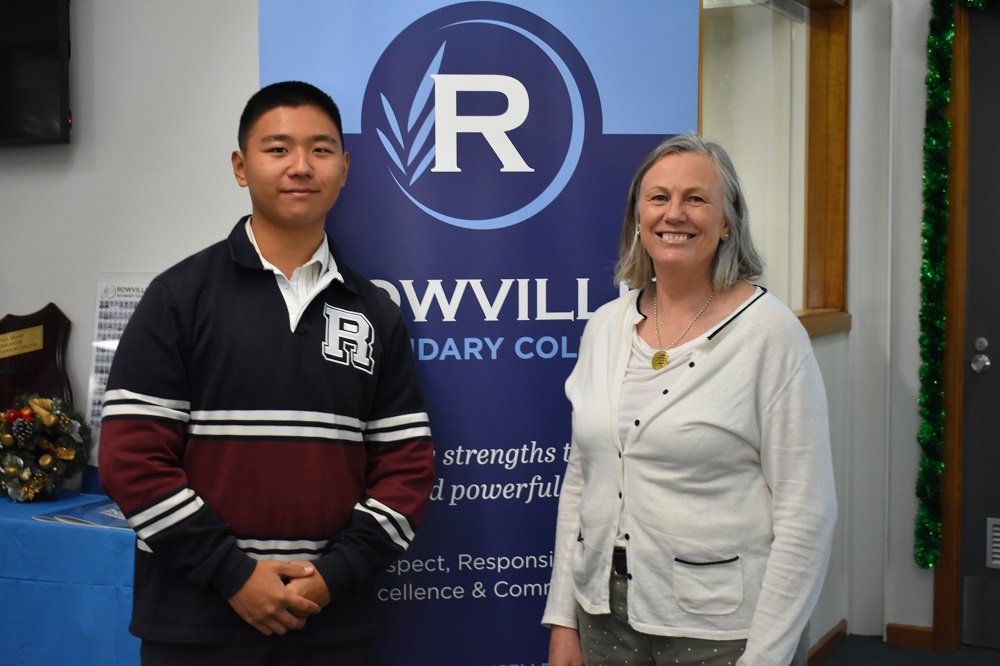 | YEAR | NAME | ATAR SCORE |
| --- | --- | --- |
| 2022 | SHIYAO HAN | 98.55 |
| 2021 | SIMONE CHANDLER | 98.65 |
| 2020 | HANNAH UNDERWOOD | 96.50 |
| 2019 | AMITY KUNST | 91.40 |
| 2018 | HARRISON SLOAN | 95.25 |
| 2017 | ANNIE HU | 99.50 |
| 2016 | AMANDA THAI | 99.05 |
| 2015 | ALEX LOWES | 95.00 |
| 2014 | SAMUEL GOH | 99.70 |
| 2013 | CARMEN WU | 99.05 |
| 2012 | CASEY HOLMES | 95.95 |
| 2011 | ANNA NGUYEN | 99.75 |
| 2010 | SAM KOTHARI | 99.65 |
| 2009 | NATALIE GITTUS | 99.55 |
| 2008 | ANKAR KOTHARI | 99.75 |
| 2007 | KHAI MING NGO | 98.85 |
| 2006 | JASON MOGHADDAS | 99.65 |
| 2005 | MICHELLLE NGUYEN | 99.45 |
| 2004 | CHRISTOPHER NGUYEN | 98.75 |
| 2003 | TIMOTHY WOODS | 99.70 |
| 2002 | GRAHAM CLARKE | 95.60 |
| 2001 | SUKANYA ARULANADAM | 97.10 |
| 2000 | FIONA MOGHADDAS | 99.50 |