Lesson Structure & Costs
Instrumental Music Program
Lesson Structure
Lessons in the Instrumental Music Program at Rowville Secondary College happen in various forms and throughout different times of the day. Most students in Years 7–12 receive a group lesson once a week on their instrument, while students who learn piano or who are preparing for their final year in VCE/VET Music receive individual tuition. The majority of these lessons happen during school time.
To minimise disruptions to the normal school timetable, group lessons are rotated throughout the term and VCE students are timetabled during free periods where possible
All students are required to participate in one of the school's ensembles and this will be determined on ability level and instrument.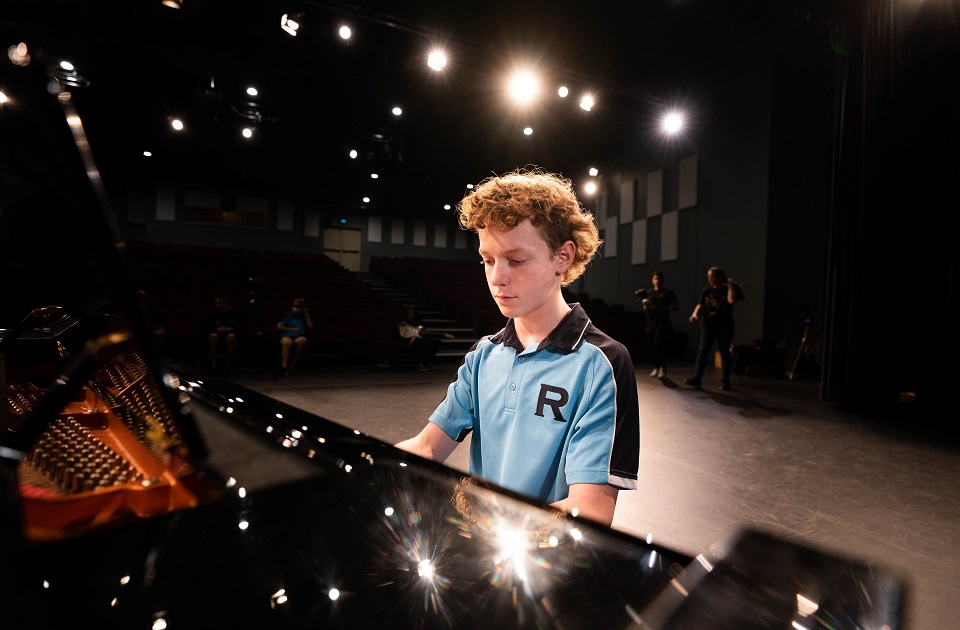 Cost oVERVIEW
Students entering the program for the first time are offered at a reduced rate to allow students and parents to discover if they would like to learn an instrument and continue with this in future years.
Students select an instrument, perform as part of the Beginner Concert Band and are entitled to hire their chosen instrument through the school.
Voice, Guitar and Piano lessons are not discounted in the Concert Band Program.
ANNUAL FEES
Beginner Concert Band Program (including bass guitar): $200.00 annual fee
Year 8-12 Group lessons (Woodwind, Brass, Percussion, Strings, Guitar, Vocal): $490 annual fee
VCE Music Performance Unit 3 & 4 (Yr 12 students) Individual Lessons: $750 annual fee
VET Certificate 3 Individual lessons: $750 annual fee
Piano (individual lessons and do not participate in ensembles): $1000 annual fee
Ensemble (play in band but do not have lessons at RSC): $100 annual fee.
How to Enrol
Please click on enrolement form button or email us. *2023 Instumental Music Brochure is coming soon.
Contact Us
Director of Music (West): Ms. Viv McPherson
Director of Music (East): Mr. Jake Johnson
Phone: 9755 4555