our sports – AFL
ROWVILLE SPORTS ACADEMY
About our AFL Program
The AFL program was introduced to RSA in 2013, after extensive work by Mark Oraniuk, whose background was in education, but he had also worked for Calder Cannons as a Development Coach and in recruiting for Western Bulldogs. The program was launched in partnership with the Eastern Ranges Football Club a partnership, which has seen many of our students represent the Ranges, in the Victorian Football League's elite junior pathway. This partnership also created RSA's AFL coaching panel, which has remained unchanged since its inception.
During this period, the Ranges Coach and former Essendon premiership player, Darren Bewick, has been the full time Director of AFL for Sports Academy. He has had former Victorian U16 coach and Eastern Ranges Development Coach, Mark Fisher, working alongside him during this period. In 2019 Mark left his position with the Ranges to coach his own team, Mt Evelyn.
The AFL program provides talented players with an elite development pathway. The program has been established to produce well rounded student athletes.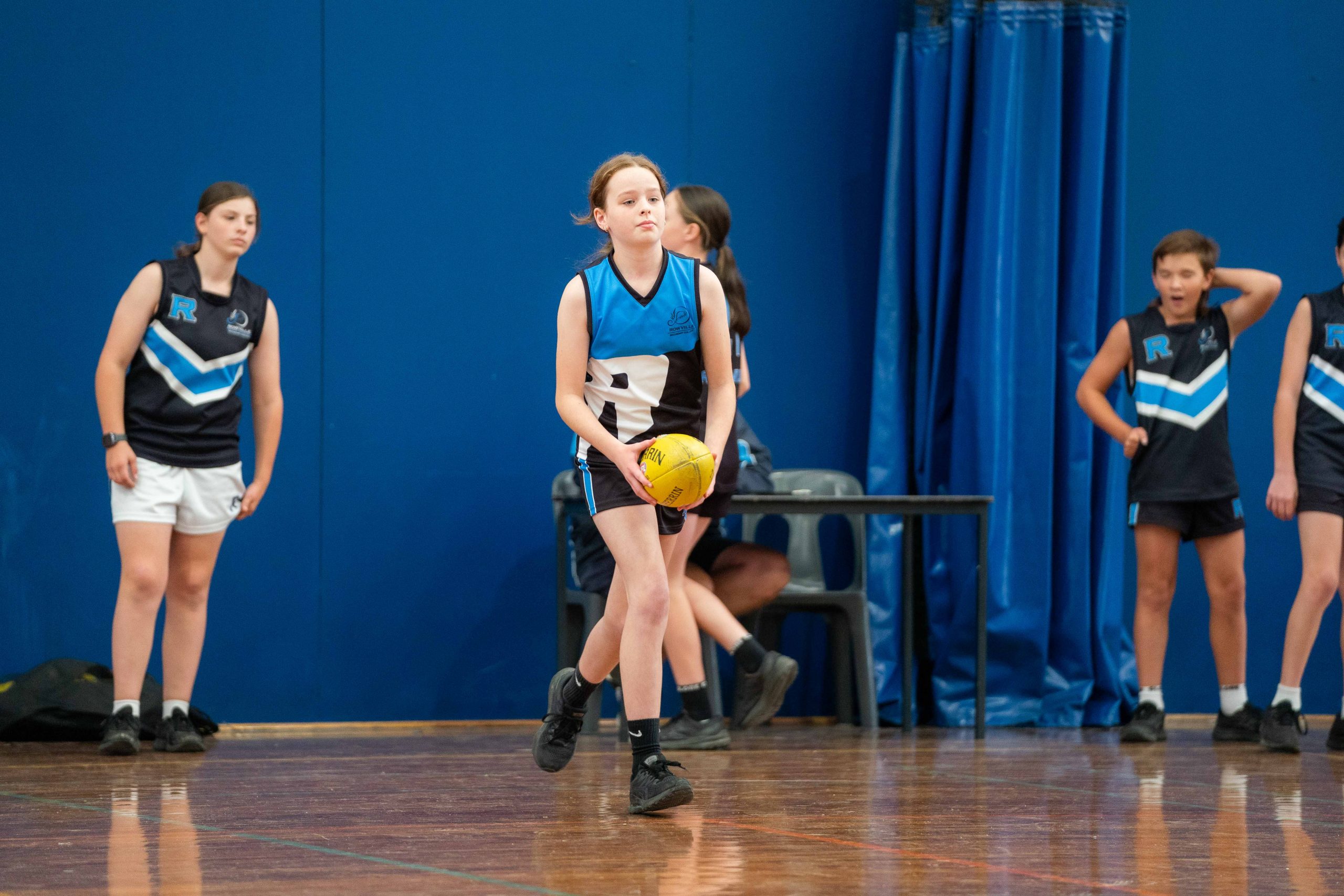 While many of our students have been connected to Eastern Ranges, the program also includes students from other elite pathway programs including Dandenong Stingrays, Gippsland Power and Oakleigh Chargers, as well as high performing club level players.
An important element of the program is the partnership that we have with RISE Health Group, which provides students ample opportunity to build a sport ready body over their time in the program. Former Eastern Ranges Talent Manager, Len Villani, now working at Carlton FC, said that you could tell which boys and girls were at Rowville Sports Academy when players assembled each year for selection into the Range squads.
Many players have been drafted to the AFL and are currently playing for a variety of clubs, but the AFL program prides itself that all of our boys and girls develop a strong skill base on both sides of their body to progress their game to a high level.
Darren Bewick
Eastern Ranges TAC Cup Coach 2010-Current
North Melbourne Assistant Coach 2005-2009
Northern Territory Nationals Coach 2003-2004
Gippsland Power TAC Cup Coach 2001-2002
Essendon AFL Player (238 Games) 1988-2000
Sports aCADEMY Facilities
Rowville Sports precinct
 In 2014 RSA opened the Rowville Sports Precinct: a modern facility housing three basketball courts, a state of the art fitness centre, on-site physiotherapy, and ice bath and healthy café.
Having these elite facilities on-campus enables us to improve the quality of our training sessions, reducing the time spent travelling off-campus.
We share the facilities with RISE Health Group who provide RSA students with Physiotherapy, podiatry, dietetic and psychology services. RISE Health Group are also responsible for coordinating all strength and conditioning activities for the academy. Out of school hours, RISE Health use the facilities for personal training, group fitness classes and health consulting.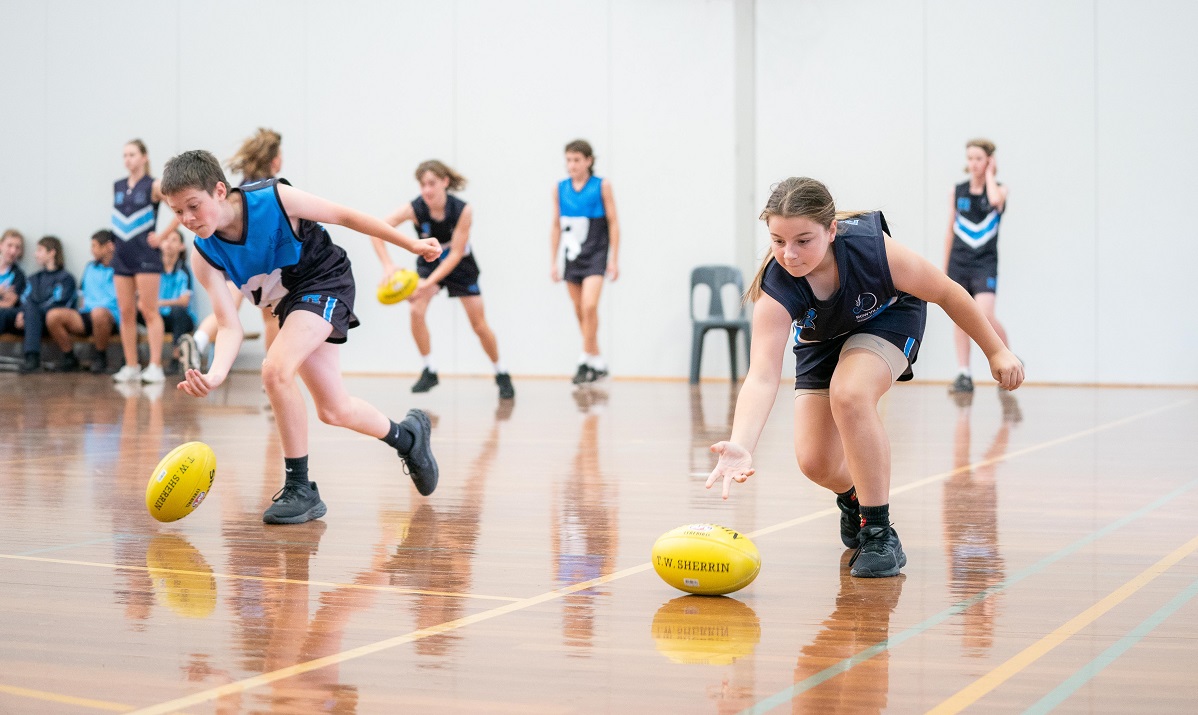 AFL ASSISTANT COACH
Dylan Roberton (Ex St Kilda Player)
AFL ASSISTANT COACH
Lachlan Stapleton
Afl alumni
recent AFL drafts
Lewis Hayes: Pick #25 in 2022 AFL Draft to Essendon Football Club.
Josh Bennetts: 2022 AFL Rookie Draft to Hawthorn Football Club.
Amber Clark (RSA 2017 – 2022):

Pick #4 in the 2022 NAB AFLW DRAFT to Essendon.

Connor MacDonald (RSA 2015 – 2018) before accepting a scholarship to Haileybury for VCE: Pick #26 Hawthorn Football Club.
Tyler Sonsie (RSA 2015 – 2020 VCE graduate): Pick #28 Richmond Football Club.
Jake Soligo (RSA 2018 – 2020 VCE graduate): Pick #36 Adelaide Football Club.
Flynn Kroeger (RSA 2019 – 2021 VCE graduate): Pick #48 Geelong Football Club.
Bigoa (Biggie) Nyuon (RSA 2014 – 2019) Pick #54 in the 2019 AFL Draft to play for Richmond Tigers.
Tom North: Pick #65 in 2017 AFL Draft to Fremantle Dockers.
Sam Hayes: Pick #47 in 2017 AFL Draft to Port Adelaide.
Taylin Duman: Pick #3 in 2016 AFL Rookie Draft to Fremantle Dockers.
Jack Maibaum: Pick #45 in 2016 AFL Draft to Sydney Swans.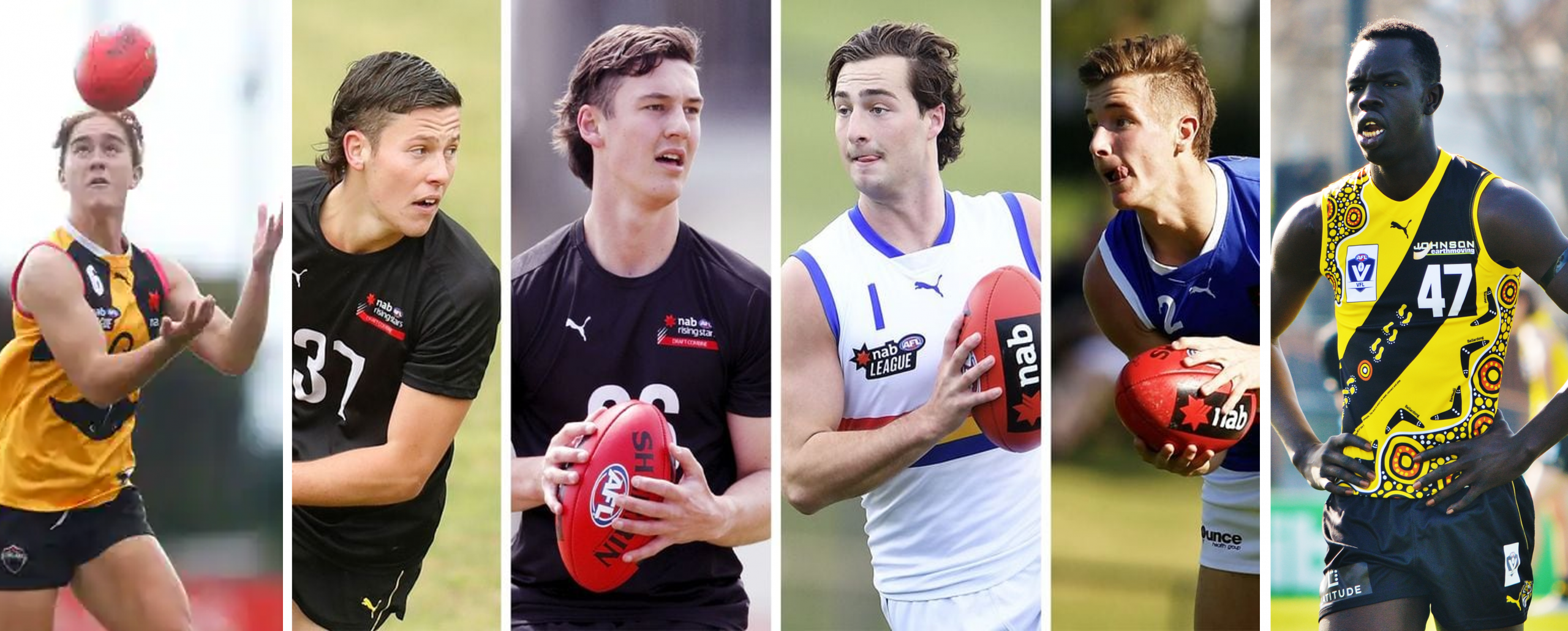 Tyler was described in the central.rookieme.com preview of the 2021 draft as "arguably the most dual-sided player in the draft . . . combined with his agility and composure, he often creates more options for himself when he can fake to either side . . . he is going to be a special player." Those at RSA are confident that Tyler will prove to be a steal at Pick 28 for the Tigers. We are very proud of you, Tyler.
Flynn's grateful, mother Trish wrote very positively on a number of matters but in particular pointed out "that the RSA coaches knowledge of the AFL talent pathway was a huge help in preparing Flynn". All the best to the new Cats #25. We will watch proudly over hopefully a long and rewarding career.
Draft watchers at central.rookieme.com described Connor in the lead up to the draft as "an accumulating inside ball winner . . able to catch the eye with his stoppage work and athleticism as well as his defensive pressure." All the best for a long and distinguished career Connor. RSA is very proud of you.
Amber has developed very high training standards and habits which are going to definitely help her going forward in her career, on and off the football field. Amber is a great role model for all our athletes, especially our girls in the AFL program, that anything is possible if you work hard. Hopefully Amber is the first of many girls from RSA drafted into the AFLW. We can't wait to see her run out for the Bombers!" Mr. Darren Bewick, Director of AFL Coaching.
Darren and Mark Fisher, the RSA coaches noted that at every level Jake has played he has lifted to the level required and they see this as a competitive advantage that Jake has as he steps up to the highest level, the AFL. Jake is the kind of young man every family would be proud of. He is coachable, works really hard to get better every day and the way he approaches his sport and his life shows great character. His football career will be recognised for his high skill level and his very clean ball handling. 
In this Section
Our Sports